Build-to-Rent collaboration with Macquarie backed Local Residential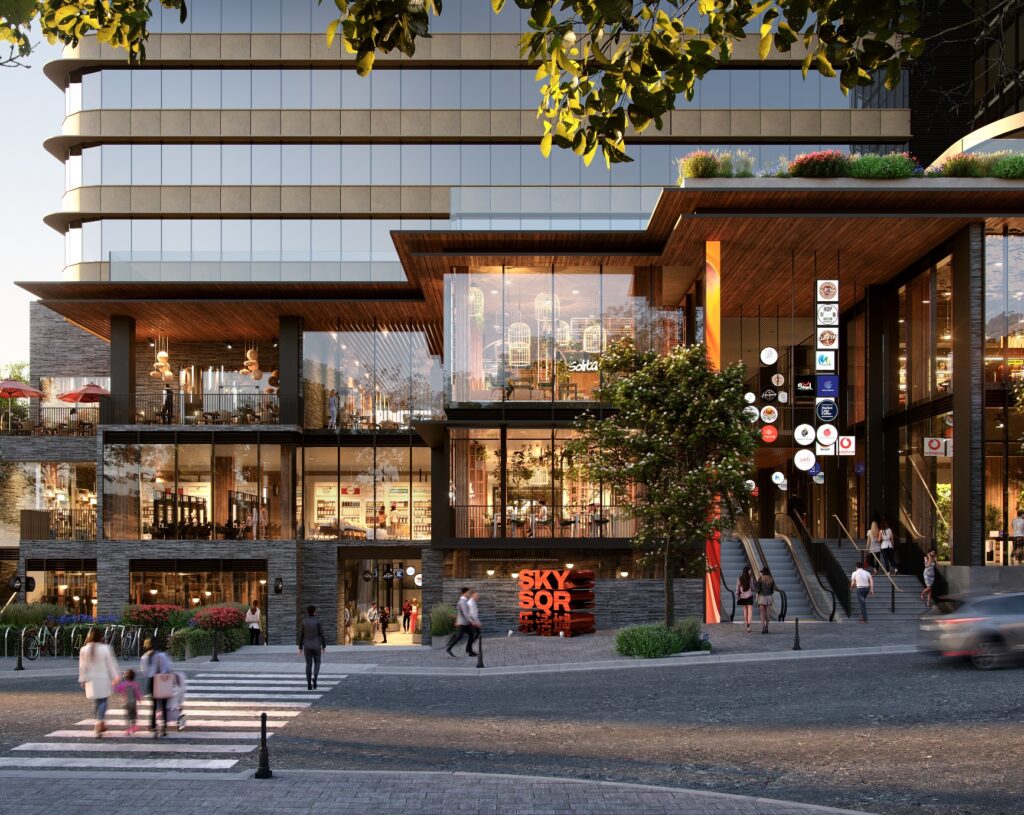 Featured on The Age, our SKY SQR in Box Hill will be home to the suburb's major Build-to-Rent (BTR) building following the landmark deal with Local Residential.
Located at 517-521 Station Street, Box Hill, this deal will see the collaboration between Golden Age and Local to deliver the dual towers above our three-level retail and food precinct, SKY SQR, to create 425 BTR apartments.
Golden Age Founder and Managing Director Jeff Xu said Local is the perfect partner to deliver the Build-to-Rent component of the Box Hill project.
"We have spent considerable time exploring and researching the right direction for this project and Box Hill is the perfect location for build-to-rent. Local's commitment to community aligns closely with ours and collectively, we will deliver an unprecedented and iconic project to Box Hill, continuing to shape this vibrant suburb by providing a fresh offering. We are excited to be working with the calibre of industry professionals of Dan McLennan and Matt Berg who are distinguished in their fields," said Jeff Xu.
Golden Age will deliver the towers while retaining ownership and management of SKY SQR's 12,000 sq m hospitality precinct in the podium, which also has a childcare centre.
To find out more about SKY SQR and the flexible leasing options, please visit https://skysqr.com.au.
Read original article: https://www.theage.com.au/business/companies/build-to-rent-group-snaps-up-360-million-twin-tower-apartment-project-20231027-p5eflr.html