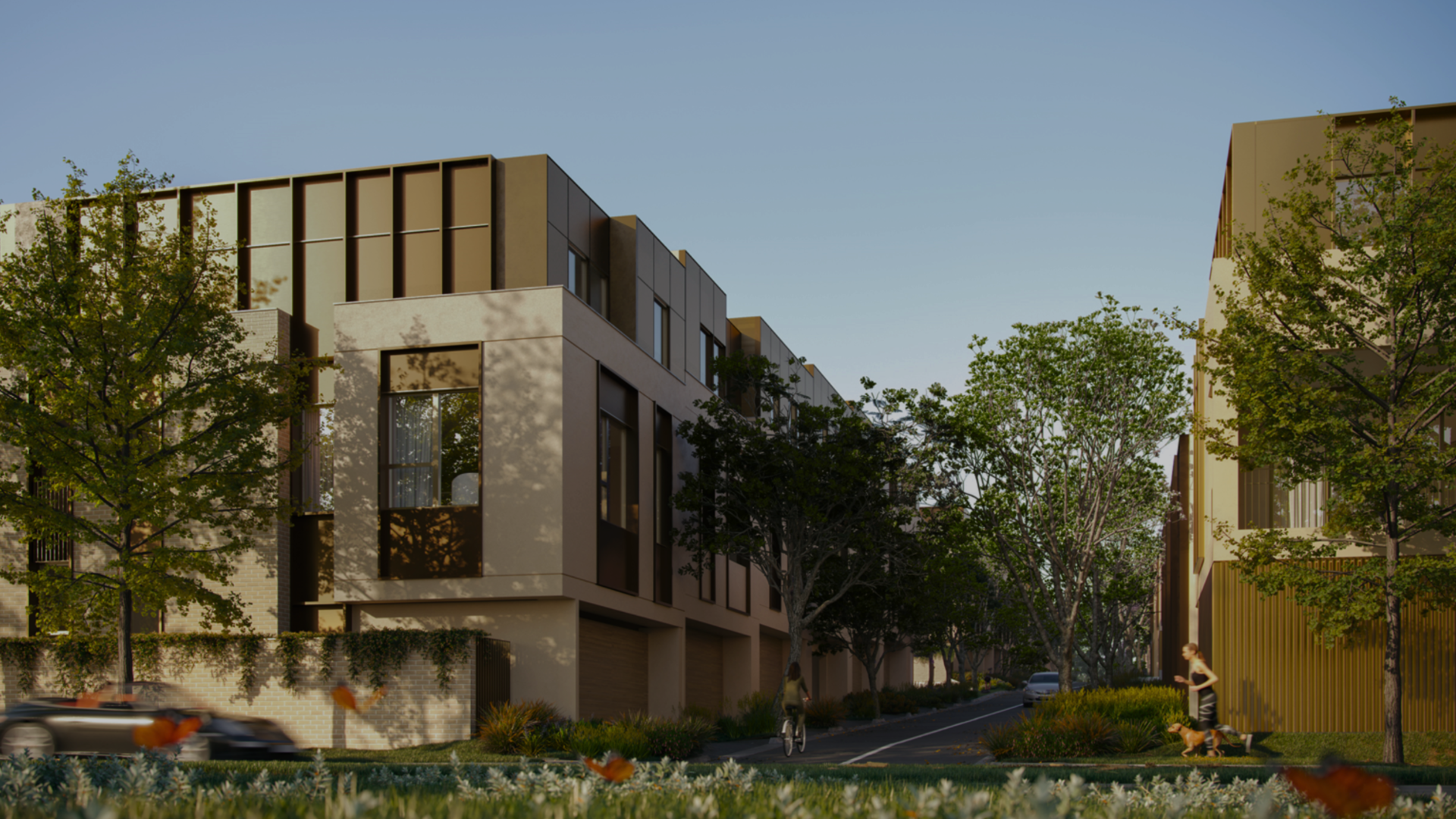 A CAPTIVATING LUXURY TOWNHOME COMMUNITY IN BOX HILL SOUTH
Scroll for more
Situated on the banks of Gardiners Creek, Wembley Hill is an idyllic new neighbourhood with a captivating spirit of place. Inspired by its cascading landscape, a community of architecturally designed townhomes are surrounded by tiered gardens, mature trees and open green spaces.
Design
A neighbourhood has been cultivated that nurtures people and place through design. Beginning at Hay Street, architecturally designed townhomes form gentle pockets surrounded by private and civic native landscapes. With urban planning informed by the site's natural slant towards Gardiners Creek at the opposite boundary, Wembley Hill's captivating botanical qualities are what gives it its alluring sense of place.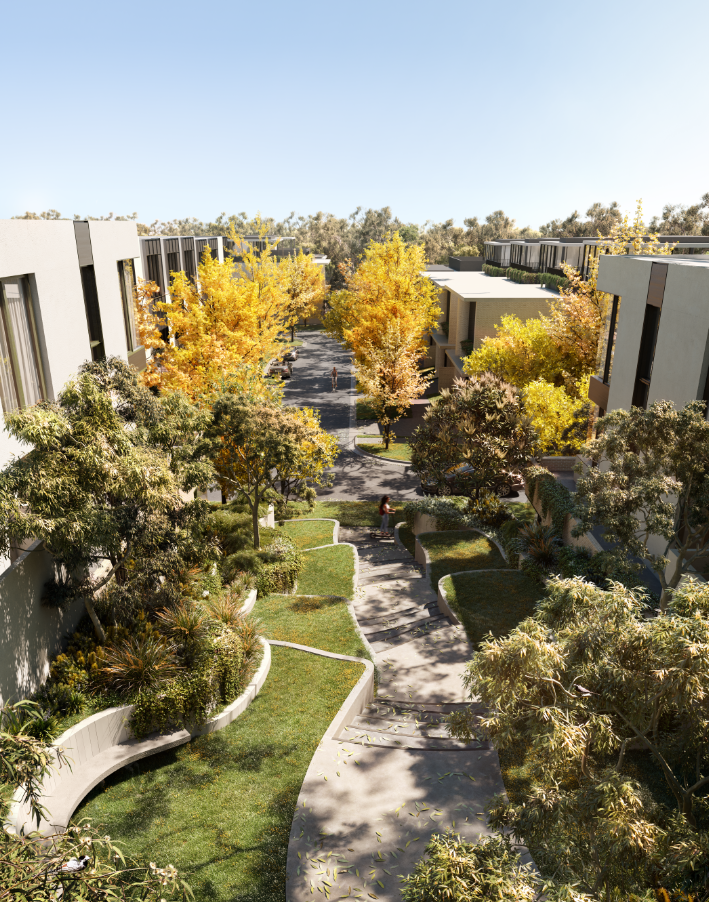 Consisting of a collection of harmonious yet distinct pockets, Wembley Hill has been designed to elevate the human experience, encouraging social connections within the public realm while coaxing light and air into design and sustainability-led homes.
Precincts are unified by a palette of warm and off-white brickwork complimented by natural or charcoal timber accents and vertical greenery. Curved facades introduce character to Hay Street Village townhomes while others are articulated by upper terraces which take in views of Gardiners Creek.