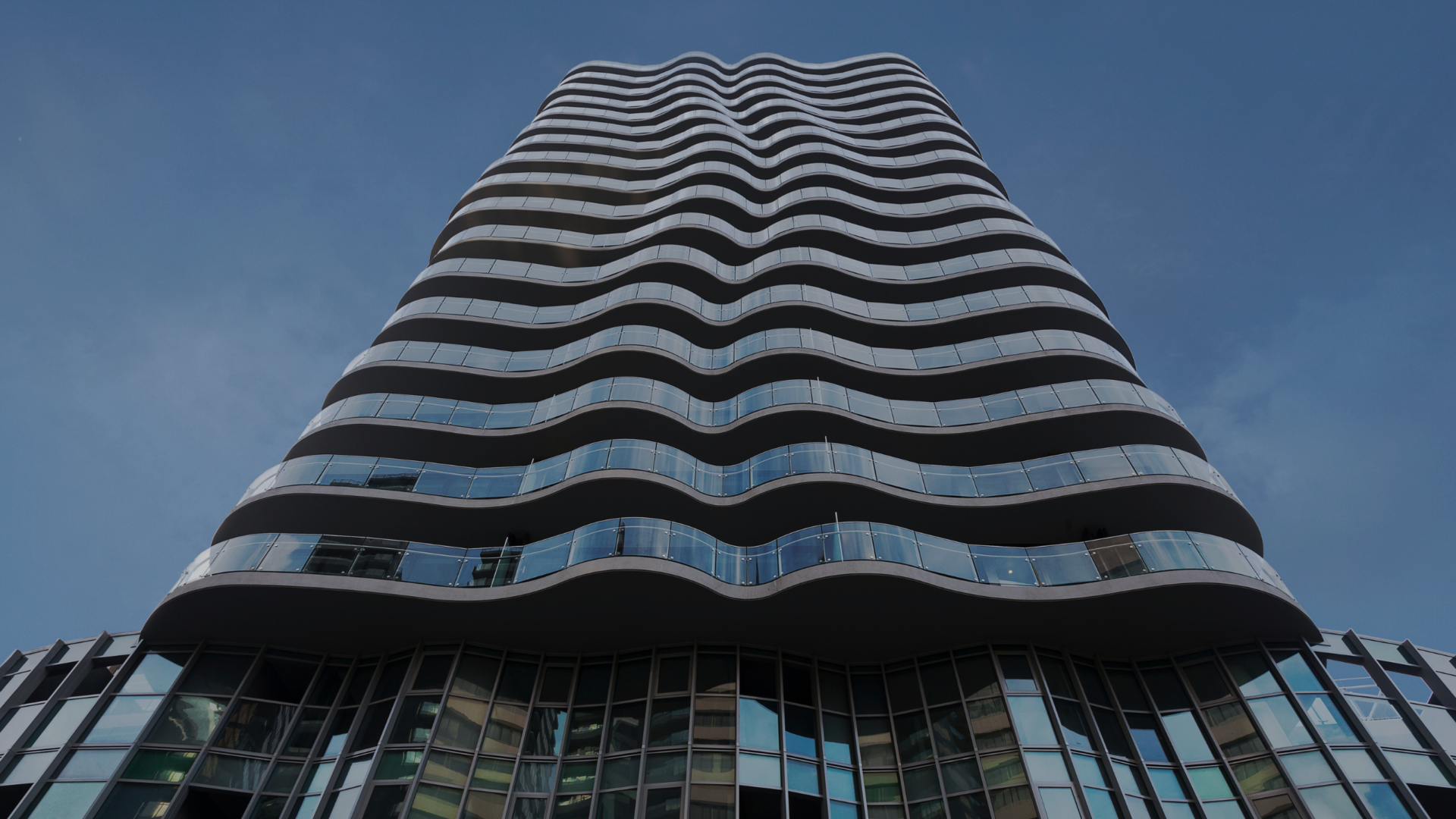 Enviable location in the heart of South Melbourne.
Scroll for more
The 5-star Green Rated Emerald features a striking organic rippling form infused with shades of green and silver. Inspired by the organic movement of a wave, The Emerald is an architectural masterpiece that is at once both soft and striking.
Design
Looming high above Melbourne's Albert Park Lake and Botanical Gardens, this thriving mixed-use development incorporates 290 apartments, a rooftop garden and spa, plus ground-floor commercial and retail businesses that contribute to the urban landscape. The exclusive Emerald apartments in South Melbourne features custom designed and produced vanities by Omvivo for Hecker Guthrie.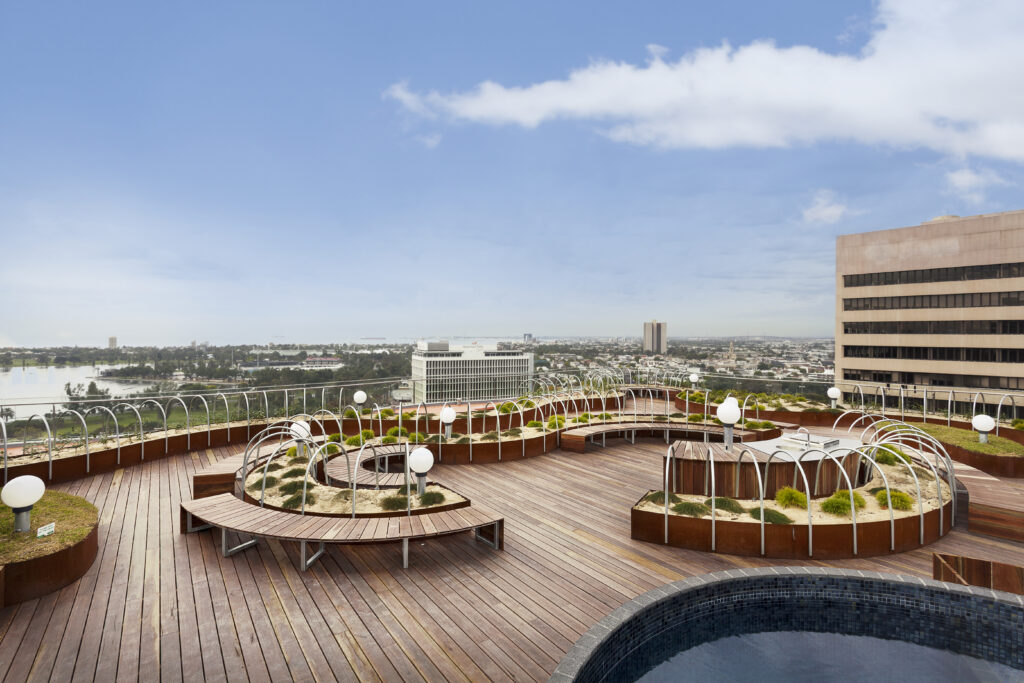 The intention with The Emerald was to unite the high-end nature of the location and design, with a laid-back family-friendly spirit. Joined together, they ignite a sense of conscious community.
Communal areas have intentionally been kept to a minimum given the wide choice of recreational areas within a short walk of The Emerald, although a rooftop communal area with barbecue and plunge pool takes full advantage of the panoramic views on offer.