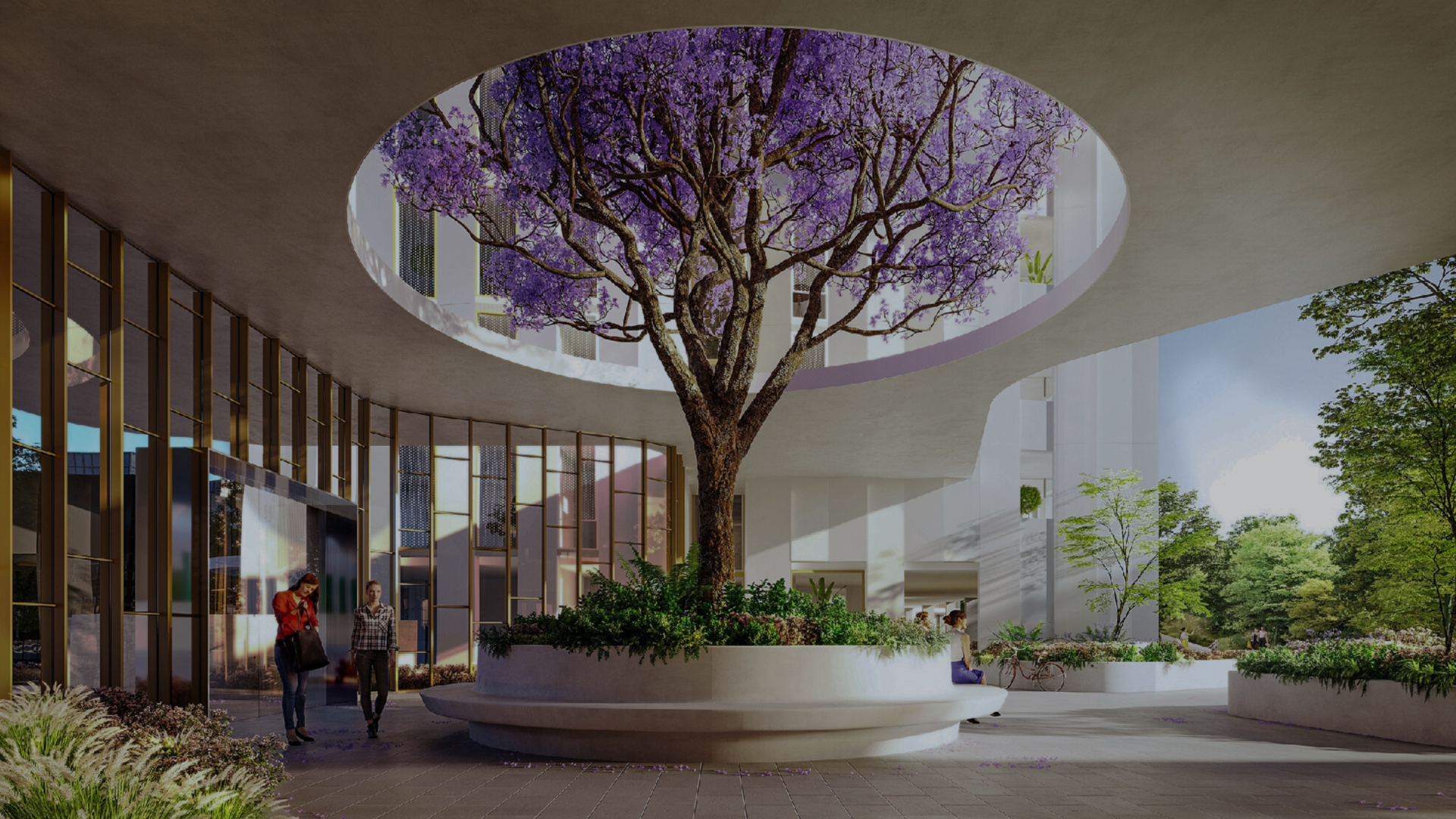 Premier parkside residences overlooks the splendour of Sydney's Lane Cove National Park
Scroll for more
Located in the true heart of Macquarie Park, this collection of premier parkside residences overlooks the splendour of Sydney's Lane Cove National Park and aims to bring real, authentic and abundant natural elements into city living.
DESIGN
Designed by DKO Architecture and TURNER, Park One's cohesive exterior is soft and evocative in its composition and accentuate focal points including the defined street edges, the double height entry foyers and the sky garden terrace.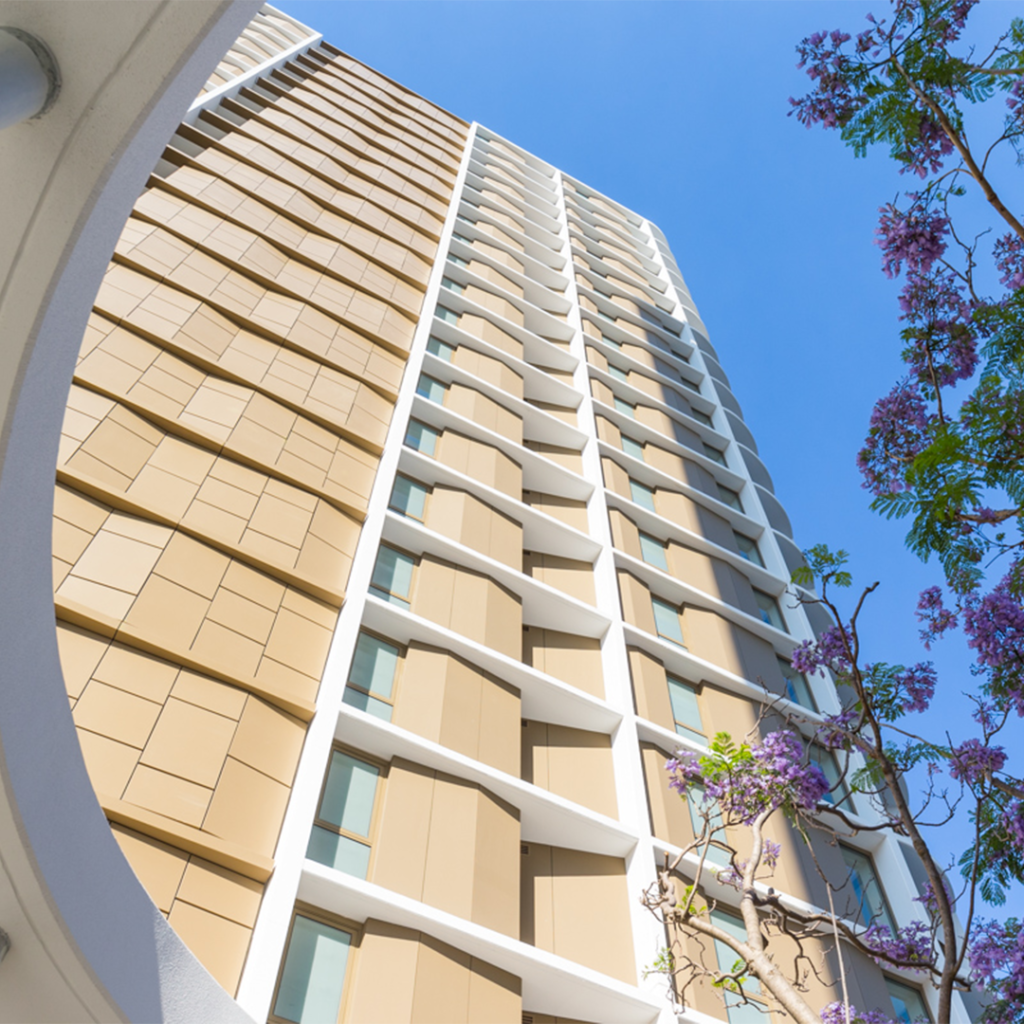 Built in the centre of the Macquarie Park area, New South Wales' second largest CBD, Park One is a sanctuary for its residents to escape the buzz beyond the gate.
Comprising 412 one, two and three bedroom apartments, Park One is more than a striking architectural landmark but a place to picnic with friends, a place to play with family or a place to relax under the shade of evergreen trees.