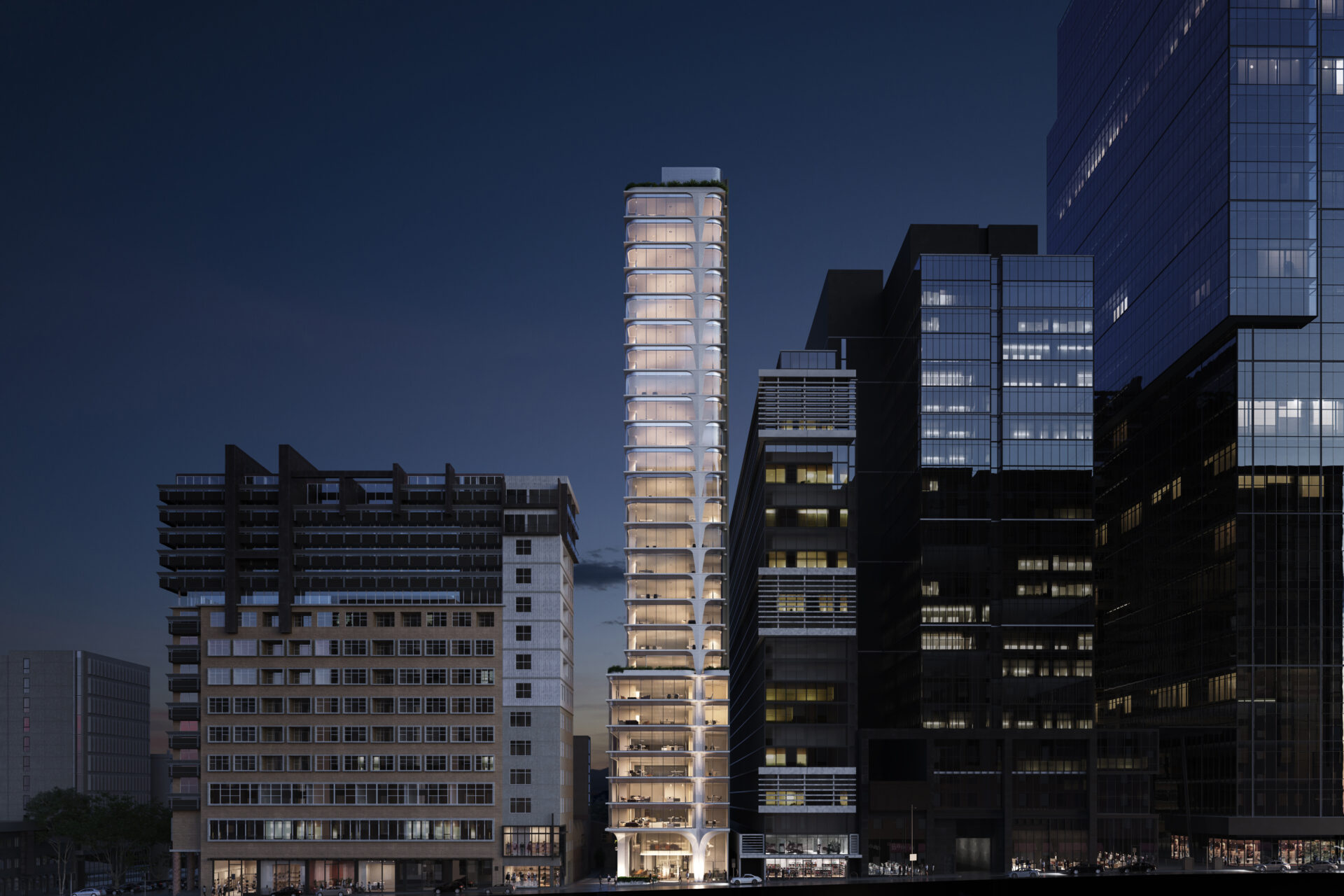 SEE IN THE DAY. SEE OUT THE DAY AT 130 LITTLE COLLINS.
Scroll for more
130 Little Collins sets the bar in architecture, design, amenity and sustainability to redefine how you will start and finish your day. This new, world-class site will open its doors within Melbourne's exclusive Paris End, where you can see out your day in an entirely new way.
Design
With top-end design, personalised services and amenities on par with world-class boutique hotels, welcome to a space where you will want to stay long after the working day ends.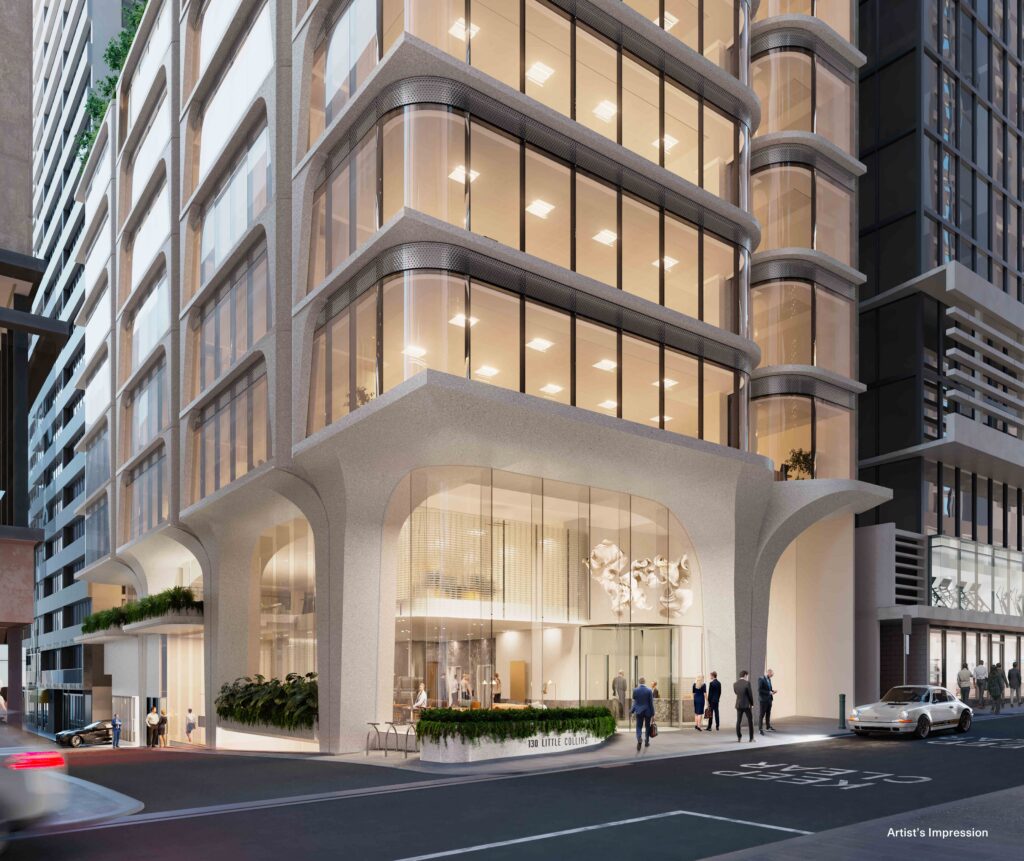 Elegance and restraint are age-old values worth keeping. Sweeping sculptural columns flow from the level above and anchor themselves to the ground plane. World-class architecture convenes with innovation in sustainability and design excellence.
From the ground plane and indoor planting to the level 8 terraces and rooftop common area, built environment and nature are paired perfectly as you see in your day.