For Alex and Suzy Jamieson of AJ Financial Planning, purchasing a new office space at 130 Little Collins was a significant milestone for their business and an important part of their growth story, the new office representing an aspirational space reflective of their professional journey.
After outgrowing their previous office in Prahran, the Jamiesons were seeking an exciting new start for their firm. As great believers in purchasing over renting, they found loan repayments for commercial properties to be fairly similar to those of rental repayments.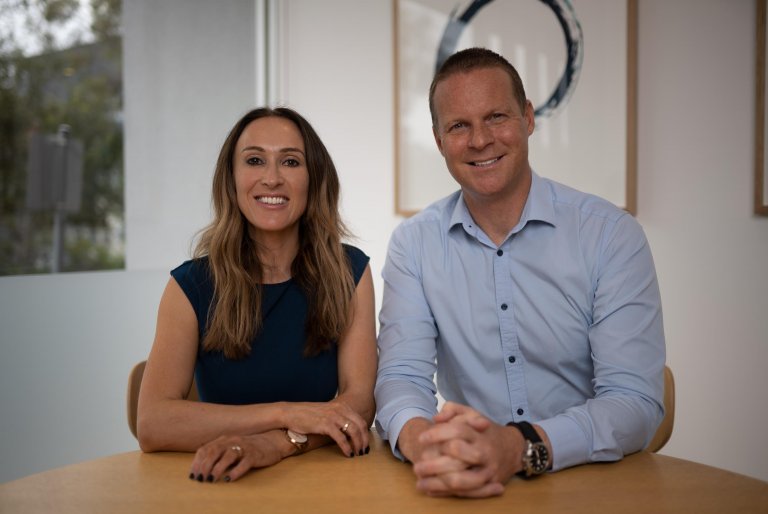 "We like the idea and peace of mind of having a saleable asset when the time comes to sell this property.  Strata property, in particular, has unique attributes, which are not normally available in other types of commercial real estate," said Alex.
Satisfying the Jamieson's requirements for a sophisticated, architecturally unique and inspiring space that aligns with their business, key amenities that enticed the couple included the meeting rooms on level one, the well-appointed rooftop bar and convenient basement restaurant, catering to client engagement from formal meetings to more casual, client entertainment.
"We feel that to do meeting rooms and waiting rooms professionally and properly, you need a lot of space – to allow us to leverage this space on Level 1 was a massive benefit. Essentially, it removed the pressure of trying to cater for this within the purchased office floor plate," said Alex.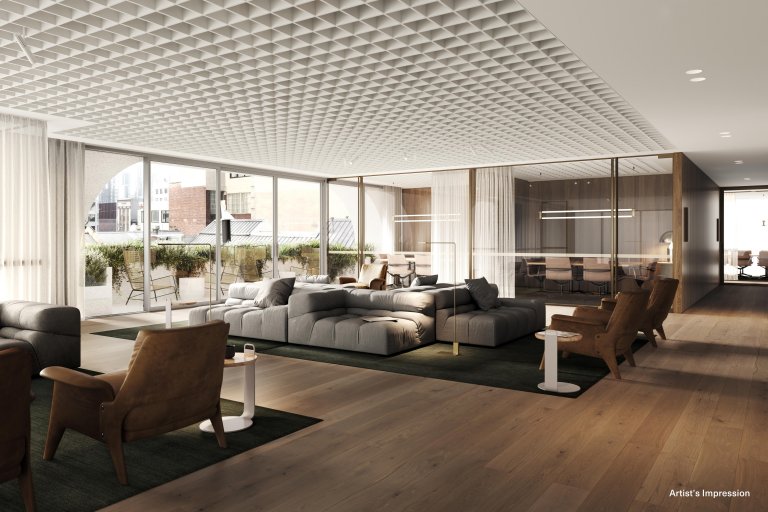 "Our line of work provides inspiration and guidance for clients who are taking a step forward to improve their financial affairs. We take a unique approach with this work and feel that the building matches these qualities well."
Situated in Melbourne's prestigious Paris end, 130 Little Collins offers a departure from the 'glass box' office, replacing it with a truly aspirational site. Designed by Hecker Guthrie to reflect the warmth and humanity of the people within, the space is optimised via private, sustainable spaces.
To discover the ultimate workplace of tomorrow, visit https://130littlecollins.com.au/