One of Sydney's most anticipated openings of 2022 is here.
Located atop Ace Hotel Sydney sits Kiln, a wood-fired restaurant and bar. Helmed by Chef Mitch Orr and beautifully designed by Fiona Lynch Office, the restaurant focuses on umami and flavour inspirations drawn from Japan and Southeast Asia.
Ace Hotel is known for its restaurants around the world, from the former John Dory oyster bar in New York to King's Highway in Palm Springs, Ace Hotel Sydney will be no different.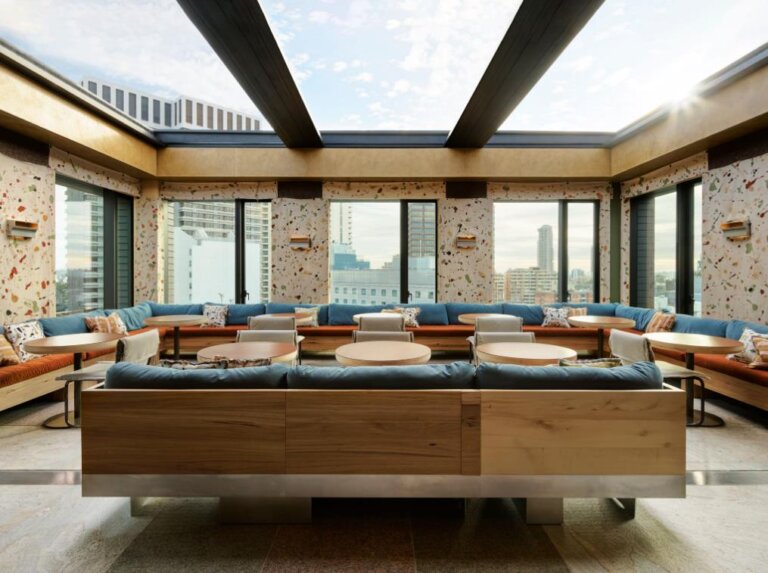 Surrounded with a warm golden ambiance, Kiln specialises in creating a shared dining experience, pushing the limits on the industry standards.
"I don't think a three-course meal has been the standard for quite a while. Everything is designed to share on our menu," says Mitch Orr. "It's the way we like to cook and eat, creating interaction and breaking down pretension in the dining room. We want to see a variety of dishes on the table with guests getting to experience as much of the menu as possible. It's a choose-your-own-adventure, allowing you to eat the way you want."
Learn more about Kiln by visiting www.acehotel.com/sydney/eat-drink/kiln/