Golden Age Group has secured another award win with Collins House taking out the people's choice award in the internationally recognised Architizer A+Awards.
As Australia's slimmest tower and the first super slim residential tower in Australia designed using modular components, Collins House is seamlessly stitched into the historic fabric of Melbourne's central business district, demonstrating how – through innovative design – inner-city, small footprint sites can be viable for redevelopment.
 Shortlisted from hundreds of entries in the Concept – Architecture + Prefab category, leading firm Bates Smart, and esteemed Builders Hickory Group worked collaboratively to develop floor and façade prefabricated modules using advanced parametric BIM tools.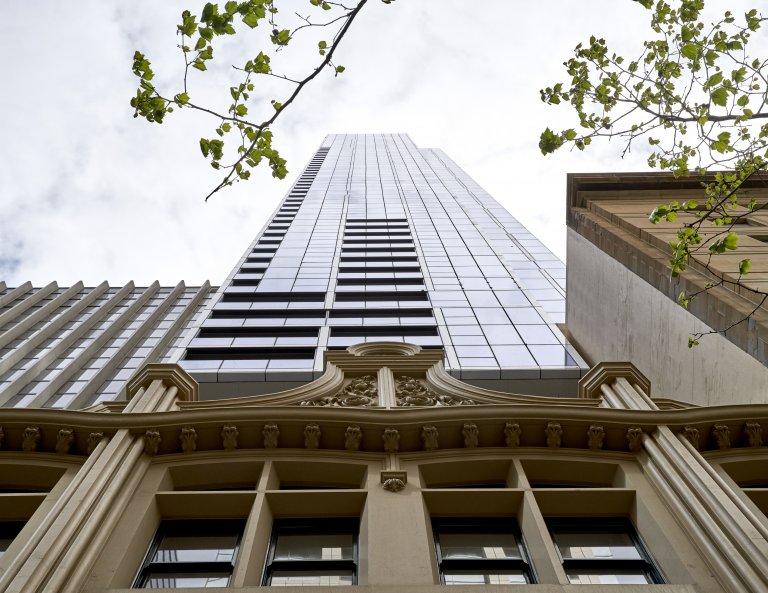 This process led to the generation of a unique design fabrication approach for the Collins House project, which now sets a precedent and examplar for small footprint tower developments in Australia.
A true testament to the dedicated Golden Age team and Deague Group, the talented and hard working architects, Bates Smart, and preeminent Builders, Hickory Group, the Architizer A+Awards is the largest awards program focused on promoting and celebrating the year's best architecture and products.
Its mission is to nurture the appreciation of meaningful architecture in the world and champion those products that are integral to bringing great buildings to life.
You can see the full list of winners here.
With three exclusive penthouses recently launching to market, contact us today on 0499 688 988 to learn how you can be a part of this award-winning address.