SKY SQR – Box Hill's Most Contemporary Retail Hub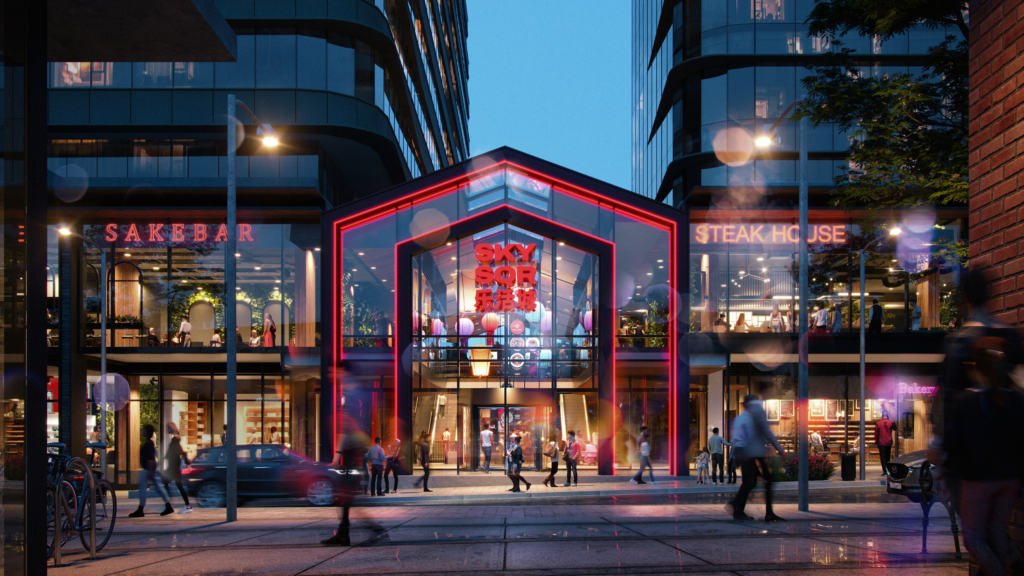 A vibrant three-level food and retail precinct inspired by European food halls and Asian hawker centres will be part of Box Hill's latest $450m high-rise development.
Construction is set to start soon on Golden Age's latest development, SKY SQR on Station St, just down the road from its skyscraper Sky One, the tallest tower outside of Melbourne's CBD.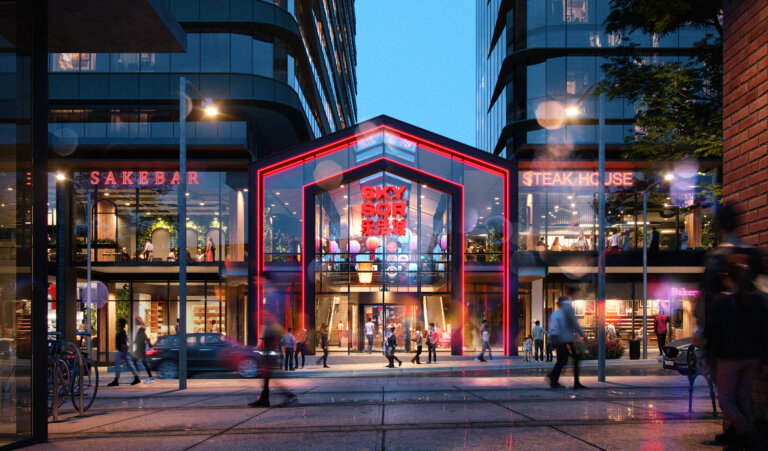 The two tower, 18-level SKY SQR development, previously touted as Melbourne's second Chinatown, centres around a town square concept with a diverse mix of retailers.
It will include a three-level retail podium and food precinct with tenancies ranging from 16sq m to 2000 sqm.
"SKY SQR will be Box Hill's most contemporary cultural hub with a diverse mix of retailers," Golden Age founder Jeff Xu said.
"This vibrant lifestyle destination will cater to the whole community with abundant multicultural events, dining, night-life, fresh produce, health and wellbeing offerings.
"It will also play a pivotal role in job creation for the suburb and will fill the void for retail space, following the large-scale transformation of Box Hill Central.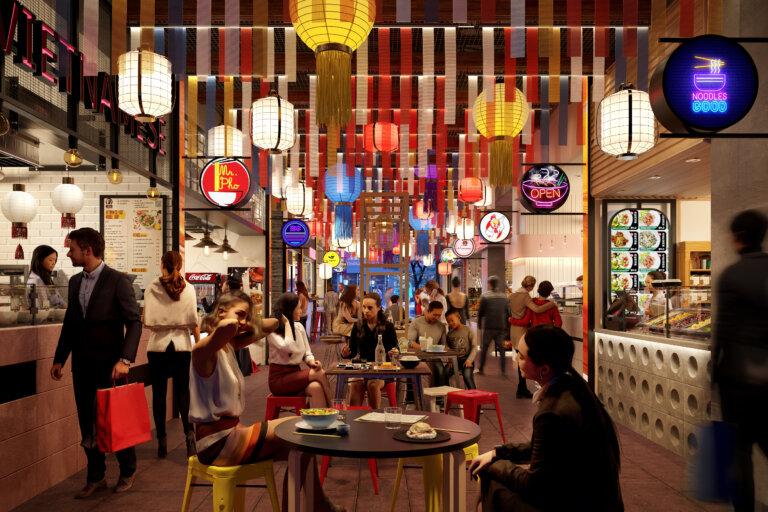 "Box Hill as a suburb has so much potential and capacity for growth and we identified this back in 2016 via Sky One."
An enormous hole has now been dug at the Station St site in preparation for construction to begin.
"A cultural hub designed for a new generation, SKY SQR is a true blend of east-meets-west cultures," Golden Age said.
"The design draws inspiration from traditional European food halls and Asian markets, a nod to famous places such as the Borough Market in London, San Miguel Food Market in Madrid, and Lan Kwai Fong in Hong Kong.
According to Golden Age, it is still to determine if the towers will also be home to residential or commercial tenancies.
Golden Age has now launched its leasing campaign for SKY SQR, with construction expected to start soon and be complete by 2025.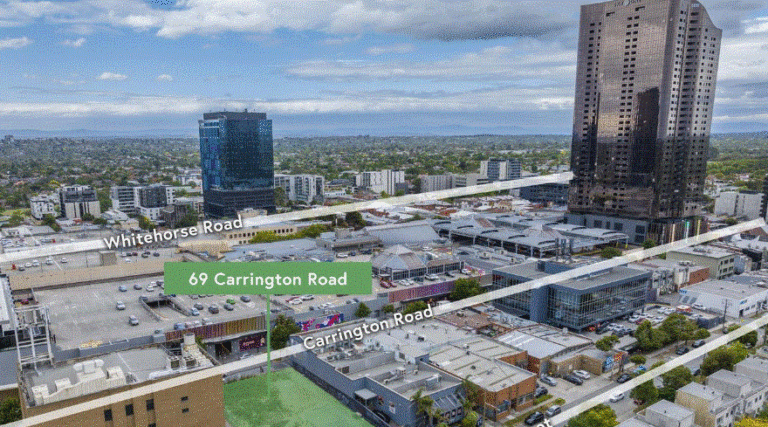 And the developer has another possible high-rise development in the works after purchasing a site at 69 Carrington Rd, with plans for a commercial, strata office and retail project.
Its acquisition of that site makes Golden Age the most prominent private landholder within Box Hill.
It now owns five sites spanning over 60,000sq m, with plans for 147 townhouses at a former abandoned school site in Hay St, set to be the largest townhouse development of its kind within Whitehorse.
Read Original Article:
https://www.heraldsun.com.au/leader/east/box-hill-development-sky-square-to-include-threelevel-retail-podium-and-food-precinct/news-story/33c70a80a9a4a95db18228fa9f80b8fe?btr=f544cb30f6396f063f7e4520265aefb3