Permit secured for Wembley Hill, Box Hill South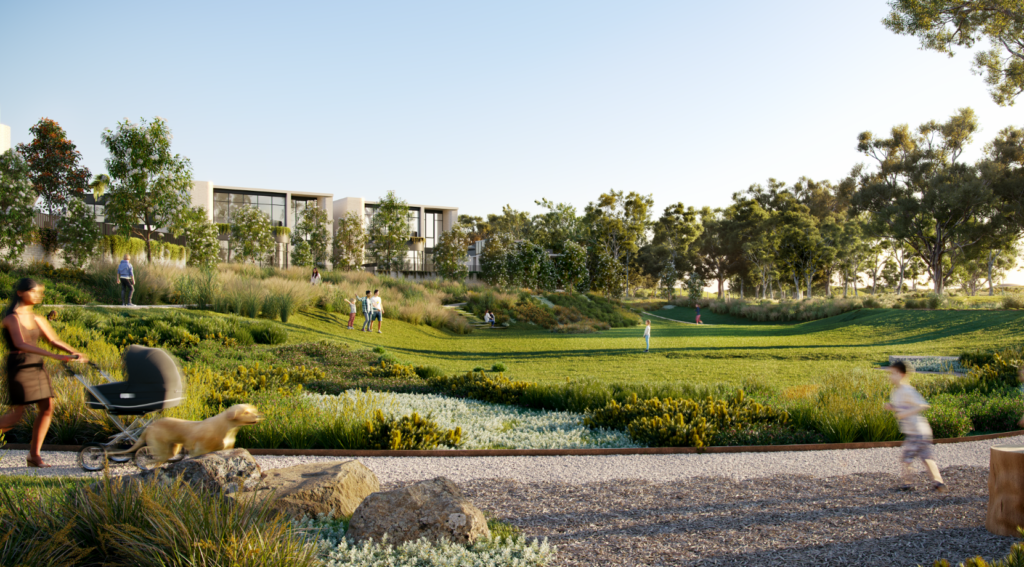 Leading Australian developer Golden Age Group has received resounding council approval for its residential Wembley Hill project in Box Hill South and on a site in excess of 50,000 sqm, is one of the most significant developments within the booming suburb.
Formerly home to Hays International College, 15 Hay Street is positioned next to Wembley Park, Box Hill Soccer Club, Box Hill Golf Club and the Gardiners Creek Trail.
In collaboration with internationally acclaimed Cox Architecture, Golden Age has developed a residential masterplan that will see the delivery of 143 townhomes and provide almost half of the site as dedicated green space.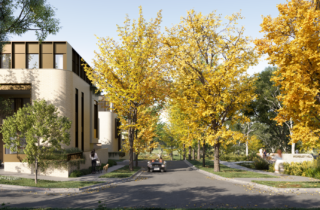 Golden Age aims to create a development that supports and future-proofs an inclusive, sustainable and multi-generational living for its residents. The development addresses its suburban and natural context sensitively, proudly celebrating its neighbourhood and enhancing its natural landscape.
The well-considered townhomes, with interiors by leading interior designer MIM design, will range in size from three-bedroom to four-bedroom with two premium colour schemes available.
Golden Age Founder Jeff Xu said the project, to be known as Wembley Hill, puts families and the community at heart.
"We have spent considerable time researching and understanding what the Box Hill community needs and wants and we appreciate the economic diversity of Melbourne's east, which is why this project will not only provide beautifully designed townhomes but will provide a space for the community celebrating intergenerational living.
"We will deliver an array of residential amenities, complemented by gardens and playgrounds in a secure neighbourhood that is ideal for raising families. It will be a highly connected site, where residents can enjoy generous walking paths along the Gardiner Creek Trail."
The site's tree-lined boulevards will draw residents in and connect all homes in a carefully curated community, with landscaped pathways and green links making the site highly accessible and welcoming for residents. Over 13,000 sqm of the site is dedicated to green open space for families, for exercise and immersion in the natural surroundings.
With a focus on sustainability, all residences will enjoy and benefit from a range of energy-saving design initiatives such as energy-efficient heating and cooling, filtered rainwater connection to irrigation and utilities, rooftop solar panels and the provision for fast EV charging, to name a few.
Seamlessly integrated into a sloping landscape, each home is thoughtfully designed and positioned to provide its
occupants with generous access to external views, sightlines daylight, and natural ventilation; and allows for flexible and adaptable living arrangements that support the evolving needs of a diverse group of residents.
The luxury Wembley Hill Display Gallery will celebrate its Community Grand Opening on Saturday, October 21 where visitors can immerse themselves in the beautiful and imaginative design while exploring the range of residences available.