NGV Melbourne Winter Masterpiece – A resounding success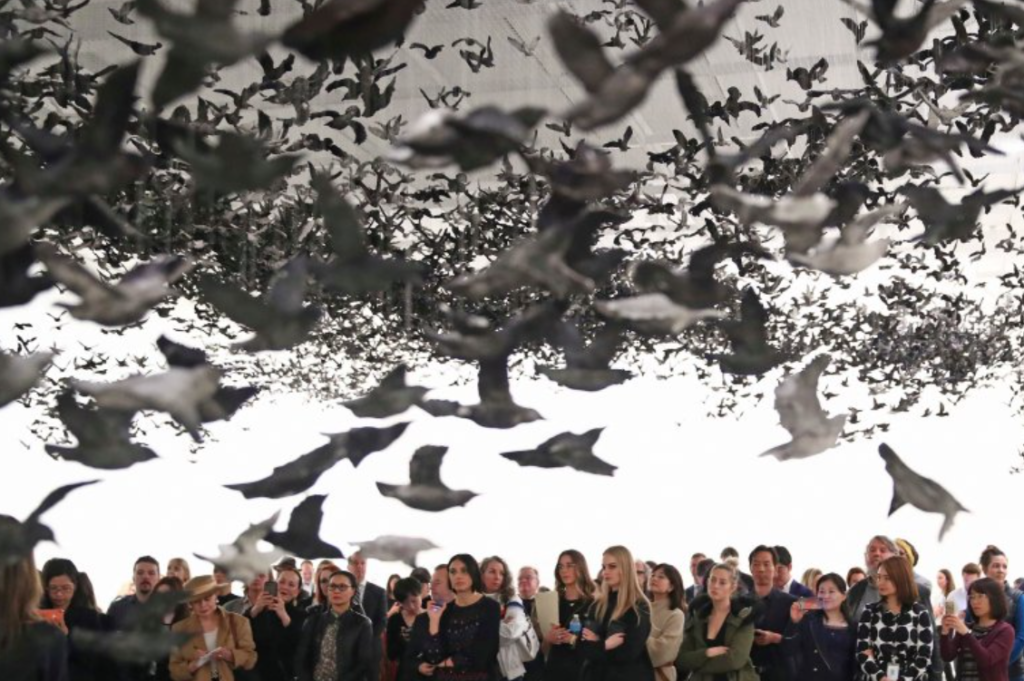 After a spectacular season at the National Gallery of Victoria, the Terracotta Warriors Guardians of Immortality and Cai Guo-Qiang: The Transient Landscape has come to a close. As the Principal Partner of the exhibition, Golden Age Group are incredibly proud of the overwhelming success of the Melbourne Winter Masterpeice.
Created over two thousand years ago, the warriors represent the armies of Qin Shihuang, the first emperor of China, and are often regarded as one of the greatest archaeological discoveries of the twentieth century.
In a dual presentation of Chinese art and culture past and present, the terracotta warriors series was seen alongside an exhibition of new works by one of the world's most exciting artists, Cai Guo-Qiang. Grounded in contemporary social issues, Cai Guo-Qiang's work is inspired by the history, places and culture that served as the backdrop to the reign of China's first emperor Qin Shihuang, and the creation of the terracotta warriors.
Over three months, the NGV saw over 376,000 people visit the exhibition to learn the importance of China's  With over 150 exquisite treasures of historic Chinese art and design to be discovered, the exhibition proved to be the most visited exhibition dedicated to Chinese art in history.
Thanks to our much-loved hospitality brand, HuTong Dumplings, visitors experienced a truly authentic taste of China at NGV Friday nights. With our mouth-watering dumplings, refreshing beverages from Bombay Sapphire drinks and entertainment from some of Australia's best DJ's, we saw almost 75,000 people engage with the exhibition through 65 programs. From learning programs to talks, workshops, and guided tours, the exhibition proved to be not only a fun and exciting initiative but an enriched academic experience for all.
We are incredibly proud to have played a part in bringing together such a successful exhibition with the NGV and look forward to bringing more exciting events to you in the future.
Stay tuned for some exciting news about our Xi'an Competition Announcement!