Home to over 4,000sqm of garden oasis, Sky Garden is the future of apartment living
With Victoria's population forecast to increase by over four million people by 2051, it's unsurprising to see an increased shift towards apartment living – despite current planning regulations introduced to improve livability and sustainability of apartment design, landscaping is often an afterthought in the building design and planning process.
Transforming the notion of traditional apartment living, Golden Age Group's latest project Sky Garden enhances a connection with nature, with over 4,000 square metres dedicated to a garden oasis in the sky, providing residents access to sunshine, fresh air and outdoor respite.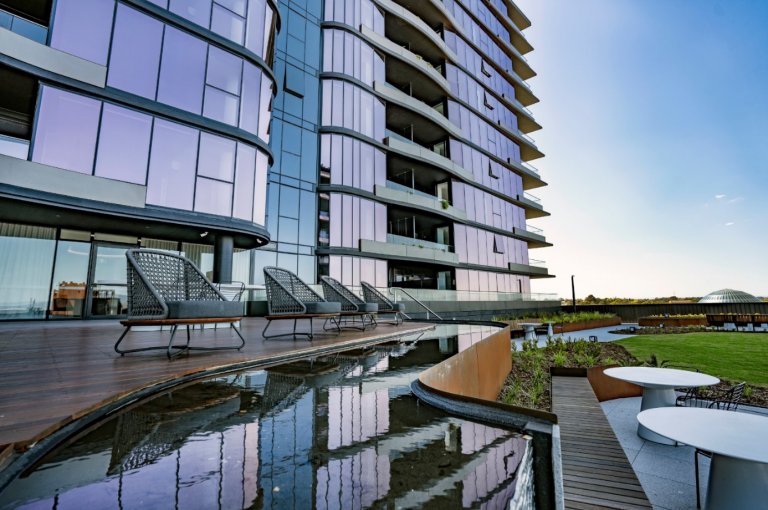 Comparable in size to an inner-city botanic garden, the Sky Garden podium wraps around the base of all three towers, creating a sanctuary of relaxation and recreation zones, encouraging residents to keep active and to dine 'al fresco' while enjoying panoramic views of the urban landscape.
Home to over 12,000 semi-established trees, shrubs, grasses, climbers and ferns that provide shade and urban cooling for residents, residents are afforded access to vegetable and herb gardens, communal BBQ facilities, outdoor fitness equipment, children's play areas, quiet break out areas, work and study spaces and more.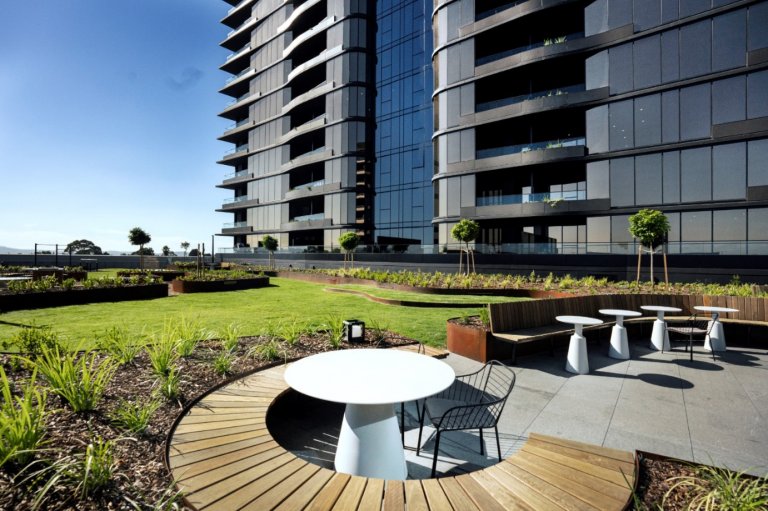 Carefully designed to offer an uncompromised sense of community within a setting that facilitates active, outdoor living, without the need to leave the home, Sky Garden is further elevated through a range of world-class amenities, including a 22m pool, fully-equipped gymnasium, library and immediate access to the newly refurbished The Glen shopping centre, just levels below –  demonstrating Golden Age Group's commitment to transforming suburban developments into green communities that breathe better and offer an uncompromised lifestyle for all.
With residents now being welcomed into their new homes, an exclusive release of developer-reserved stock is now available. Visit http://skygardenresidences.com.au/ for further information or to read the full article, as featured on Scene.com.au, click here.