Designing for the Future of Living with Biophilic Design
For those who embrace change, rare events such as the Covid-19 pandemic create moments in time when rediscovery sparks innovation and provides an opportunity to play a major role in navigating this uncertainty and redesigning what the future of living looks like for society.
With our homes fast becoming more than just places where we live, it is unsurprising to be seeing a rise in demand for local, walkable amenities and access to green space.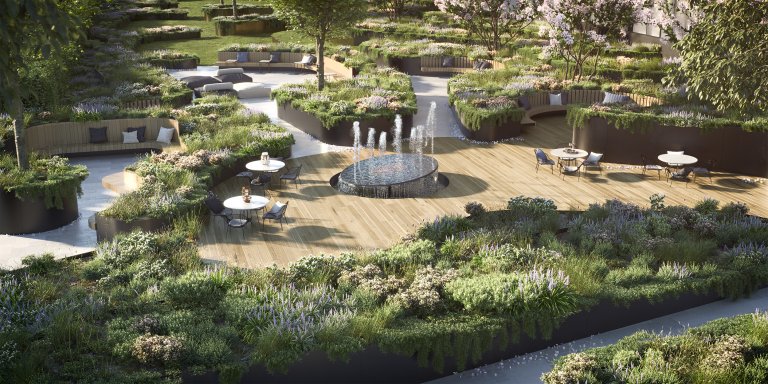 In response to this new normal and with green space now widely viewed as a health-promoting characteristic of residential environments, biophilic design is expected to be largely incorporated into urban development and design moving forward.
Deep-rooted in genetics and evolution, human beings have an inherent need to connect with nature and green spaces, and the concept of biophilia – a term coined by American biologist and researcher Edward O. Wilson – describes this innate attraction to nature and natural processes.
In response, biophilic design has emerged to lessen the impact of this separation by incorporating nature into the built environment in a way that authentically mimics the outdoors.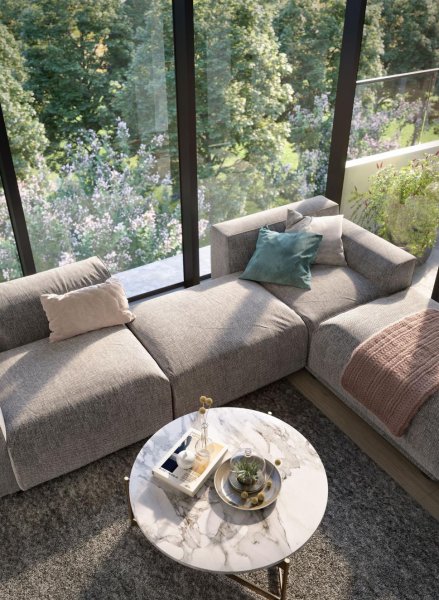 With a plethora of studies revealing the benefits of maintaining a connection with nature, and spending time in the outdoors found to be directly linked to mental health benefits such as recovery from mental fatigue, lower levels of stress and to lessen the symptoms of depression and anxiety, it is expected that biophilic design will become the norm for the modern urban development.
Showcasing superb biophilic design, our Sky Garden residences – brought to life in collaboration with architects Rothelowman and DKO, and landscape architect Aspect Studios – are a perfect example of maintaining a connection with nature at every turn.
Floating above The Glen shopping precinct, interiors have been designed to showcase views across the evergreen Dandenong Ranges and local parklands, ensuring the spacious floor plans are bathed in natural warm light and are connected to the rhythms of nature.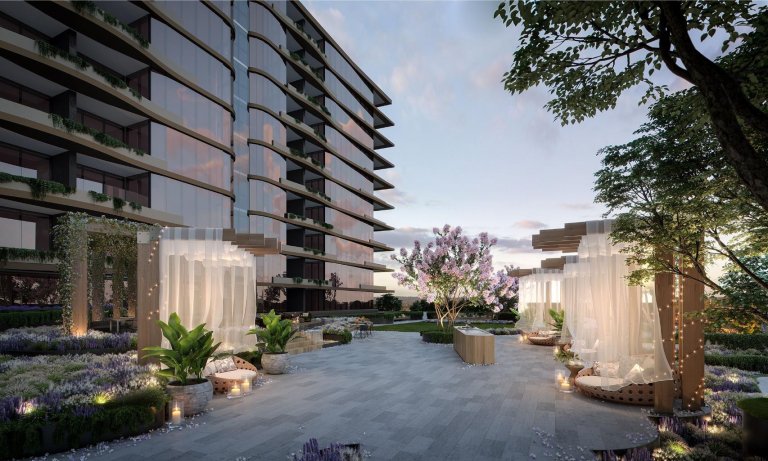 Requiring more than just generic 'green space' plotted on urban plans, richness and diversity in nature is required for an urban green space to possess the true health and well-being benefits we seek, and the 4000 square metres of floating podium gardens at our Sky Garden residences is the epitome of the immersive, multi-sensory experience.
To create this diversity, Sky Garden's outdoor podium includes a variety of natives, flowering and fragrant varieties, bird and bee attractors – providing residents the greatest possible benefits of these important green spaces.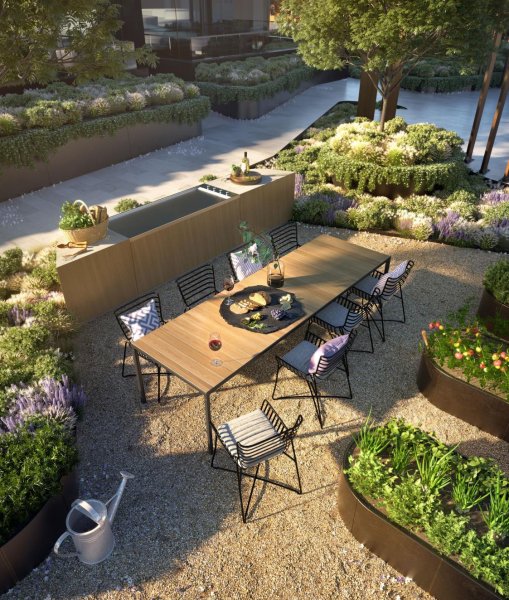 Offering more than simply a place to relax amid the beautiful resident-only gardens, Sky Garden's rooftop podium is also home to a range of designated outdoor exercise and Tai Chi spaces, herb and vegetable gardens and entertainment facilities, taking urban biophilic design to new heights.
As we adjust to the new normal and envision what life might look like post-pandemic, we are certain that designing projects that celebrate nature and create sustainable communities that improve our health and well-being will always be in demand, and hope that with time and education biophilic design will be a common sight across our skylines.