City Lights by Callum Morton Activates and Illuminates Ace Hotel Sydney Surrounds
Golden Age Group commissioned influential Australian artist Callum Morton to create public artwork, City Lights, an illuminating piece that reflects the vibrancy of its eclectic Surry Hills location and celebrates Australia's most highly anticipated hospitality debut, with the opening of the highly anticipated Ace Hotel Sydney imminent.
A collaboration with Monash Art Projects and curated by Amanda Sharrad, Callum was selected from a shortlist of five top-calibre contemporary talents, who each provided concepts in response to a brief developed by the curator in collaboration with Golden Age Group to activate the lane.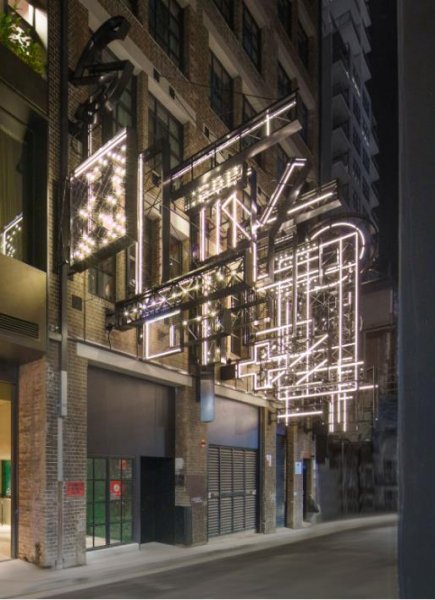 Inspired by signage discovered on-site during Callum's meanderings, City Lights conveys the passing of time and random complexity of urban life. The piece comprises the installation of 44 signs, made of black powder-coated steel and white strips housing point LED lights within.
"Empty signs, like empty shops, are frames that remind us, in an elegiac way, not just of the passing of time, but that the city is always in flux; it's a machine that keeps moving, expanding and evolving. This work collects them all together in a dense archive, like a series of fragments. They're a visual representation of compressed time," he said.
Influenced by 20th Century architecture that celebrates the unintended beauty of the industrial, City Lights takes the form of a cluster of hollowed illuminated lightboxes cantilevered from the building, positioned to be highly visible from multiple vantage points.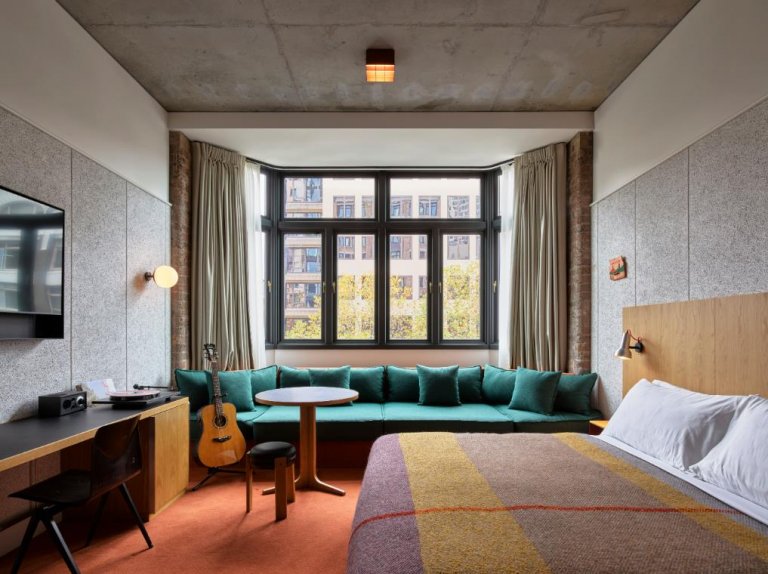 "The sign is a utilitarian form that has been used repeatedly to perform one simple task — advertise to those on the street the location, name, brand and often the type of business that's inside. When they are empty, they become another type of sign, of the abandoned, the industrial and the engineered. These bits of unadorned infrastructure have always fascinated me," said Callum.
Reservations are available for booking at acehotel.com/sydney.