Celebrating the 2023 Lunar New Year Festival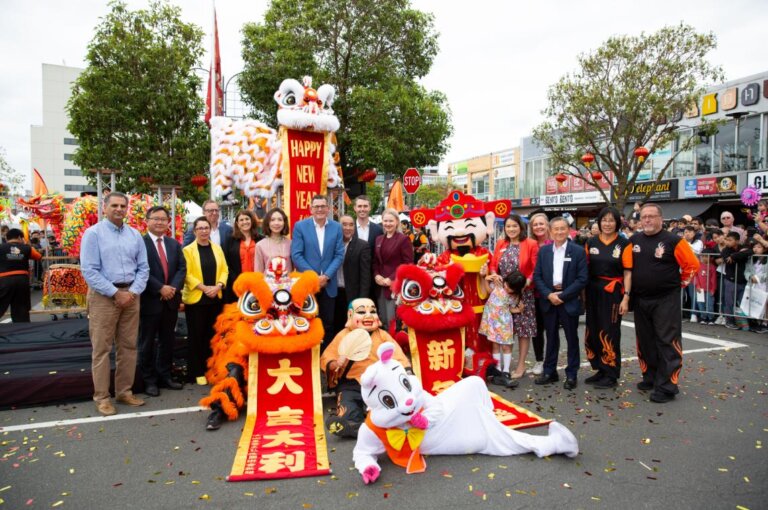 Lunar New Year celebrations are back in full swing at Golden Age Group, and we are proud to be the naming sponsors for both Box Hill and Glen Waverley celebrations. This year has been a welcome comeback after the traditional celebrations were cancelled over the last few years due to the pandemic.
Starting off our celebrations on Saturday January 28 we had the pleasure of celebrating the 2023 Lunar New Year with Prime Minister Anthony Albanese, alongside other esteemed guests, as part of the Whitehorse Lunar New Year Festival in Box Hill.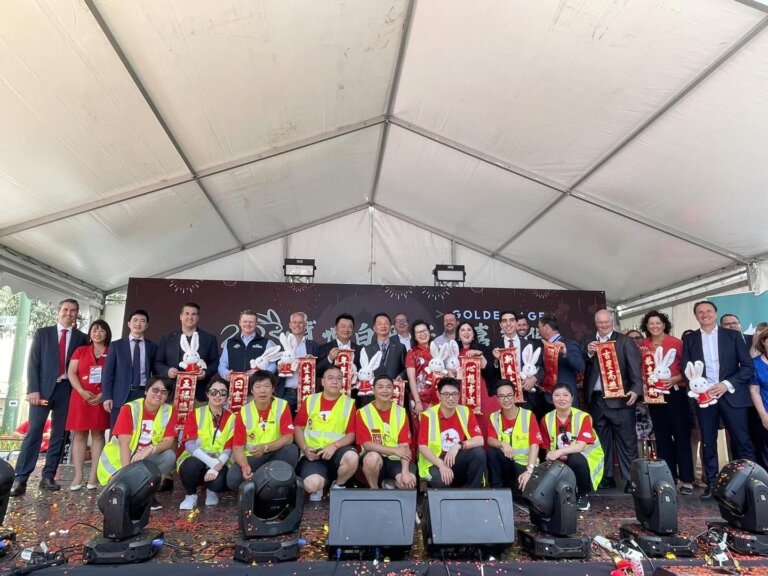 For the past decade, we have been heavily involved in Box Hill's Chinese Culture Celebration activities, and have been the title sponsors for both the Chinese New Year and mid-autumn festival events since 2016. It is a tradition we feel honoured to be a part of as it is important to us to develop relationships with the local communities in which we develop. Over the past decade, we have witnessed the growth of Box Hill and we are extremely honoured to have played a part in its evolution and of course, to contribute to this thriving community that surrounds it.
Box Hill is the place where our dream and vision really took off. We developed our first student accommodation in 2011 followed by Sky One in 2016. Sky One is a project that brought enormous energy and activity to Box Hill and set the tone for what is possible for this suburb. And now, to further enhance the richness and diversity of Box Hill, 6 years later we are delivering another two projects to this suburb – SKY SQR and Wembley Hill.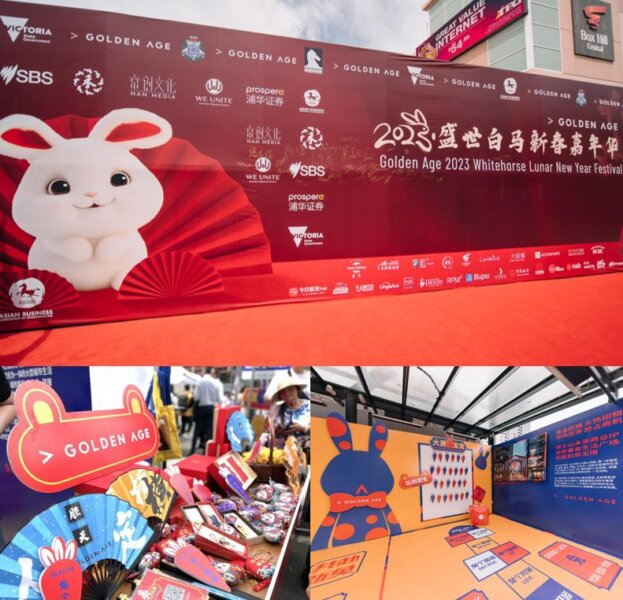 We then continued celebrating the Year of the Rabbit at the 2023 Glen Waverley Lunar New Year and Lantern Festival on Sunday February 5. We were so happy to see the festival up and running again after it was cancelled for many years due to the pandemic. The community reunited in the Lunar New Year with a feast of colour, music, and food!
See below how we celebrated both festivals and thank you to all who attended. If you missed out, we hope to see you next time!
A Special Thanks
We would like to say a special thank you to the Asian Business Association of Whitehorse and Bihong Wang for the opportunity of being involved in such a highly regarded event – we had a fantastic day meeting some of Australia's key leaders, all while celebrating the year of the Rabbit; a symbol of longevity, peace and prosperity in Chinese culture. The amazing Glen Waverly event also wouldn't of been possible without all the amazing organisations involved, including the City of Monash, members for Chisholm, Glen Waverley, Ashwood, Clarinda and North-Eastern Metropolitan Region, as well as the Consulate of the People's Republic of China in Melbourne and Shadow Minister for Emergency Services.