Celebrating 130 Little Collins St Construction Commencement
We are excited to announce construction commencing of our most exciting commercial precinct yet —130 Little Collins Street. Special thanks to Lord Mayor Sally Capp, who attended the celebration following the builder takeover, and for her continued belief in the project's potential to benefit Melbourne. Demolition of the former Uniting Church has been completed with Roberts Co expected to complete construction by the end of Q1 2024.
The momentous occasion was packed with entertainment, including a live marching band, cheerleaders and a unique 'Ignition Ceremony' to honour the special milestone, along with speeches from Lord Mayor Sally Capp and Golden Age Group's Managing Director Jeff Xu, highlighting rising demand for quality strata offices in the CBD.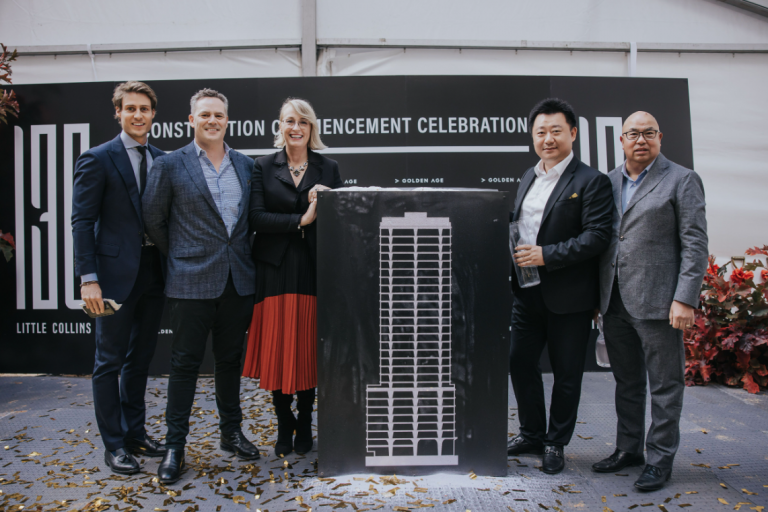 During the whole development cycle, the project will create 343 jobs and once complete, will provide retail tenancy activation to Coromandel Place, assisting with the revitalisation and alignment with the City of Melbourne laneway activation and greening strategies.
With 70 percent already sold, the 28-level 130 Little Collins is a collaboration between an all-star design team including Cox Architecture, Hecker Guthrie and Jack Merlo that will set a new global benchmark for strata office architecture, design, amenity, and sustainability.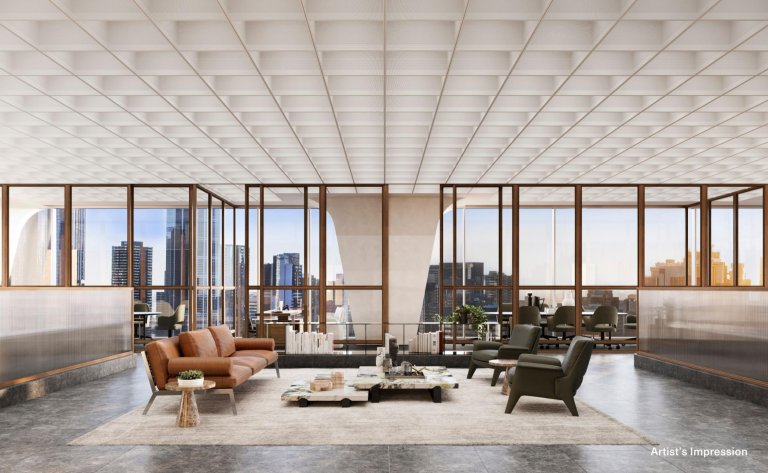 Reimagining the typical commercial office building, 130 Little Collins is the future of workspace design. As more businesses scale down their requirements for an office, coupled with the desire for something that greater emphasises lifestyle and well-being, businesses are seeking something that redefines the space between work and play; a space that has relevance to both day and night.
For more information, visit 130littlecollins.com.au