Australia's First Ace Hotel Open Its Doors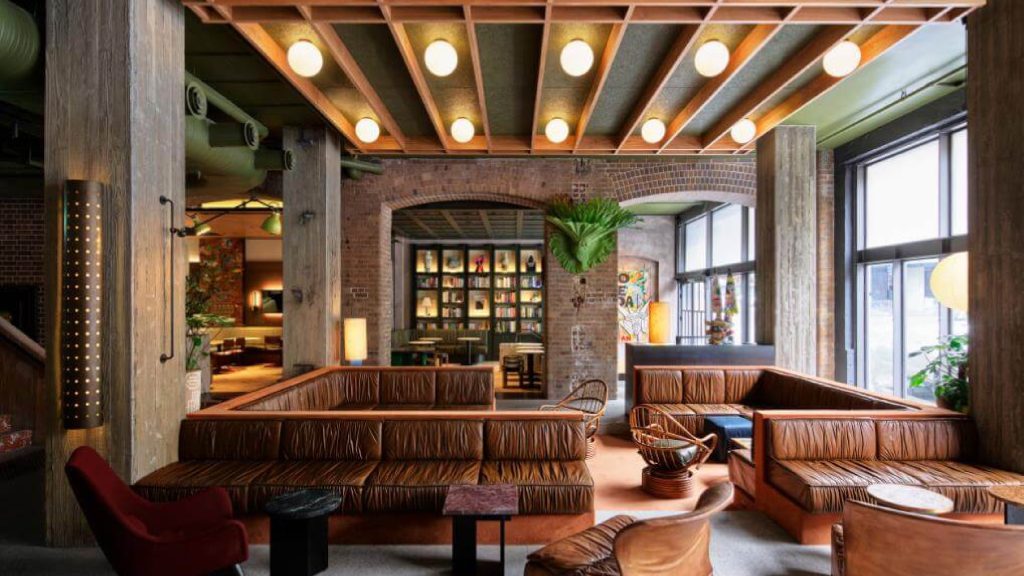 We're thrilled to bring Australia's first Ace Hotel to market in Sydney, as we mark the opening of a lifestyle hotel like no other; a central gathering place for locals and travelers alike.
Located on Wentworth Avenue, the 18-storey Ace Hotel is housed in Surry Hills' historic Tyne Building and features 264 rooms, ground floor lobby bar, restaurant and cafe, conference facilities and a rooftop bar and restaurant.
Since acquiring the site in 2017 and following a two-year build, our team proudly celebrates this milestone, having steered through a global pandemic that impacted not only the building industry but the hotel and travel industry in a profound way.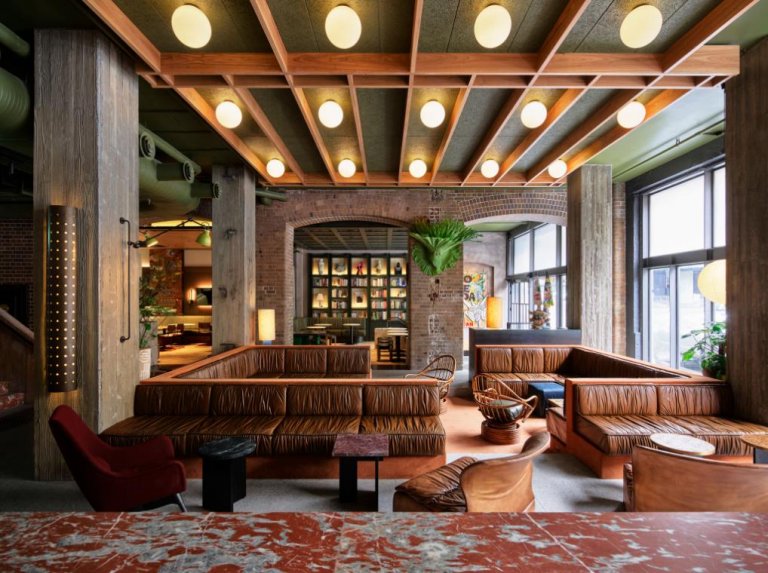 Golden Age Founder and Managing Director Jeff Xu said the opening signaled a welcome level of confidence in the Australian hotel sector.
"We're excited to be able to provide an iconic lifestyle hotel brand, such as Ace Hotel, as an option for visitors to Sydney, as well as local Sydneysiders. It is unlike anything the city has seen and the brand's fresh approach to the hotel industry is one that has been missing from the local hotel market – we believe it will play a key role in the revitalisation of Sydney's tourism," he said.
With Flack Studio acting as the primary design partner, guests can expect to be dazzled by a high-level of craftsmanship threaded throughout the building, with many of its furnishings, artworks and interior details created uniquely for this project.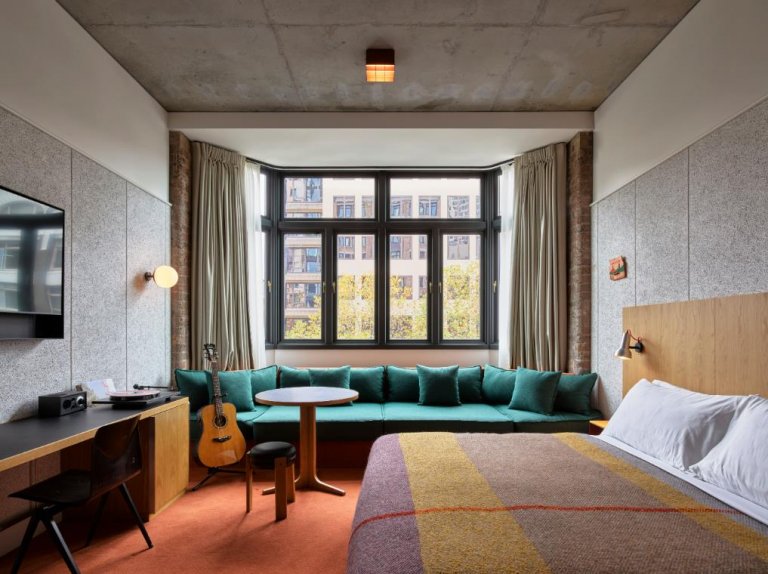 Guest room furniture, joinery and lighting have all been carefully custom designed, with textile-adorned window seats designed to invite conversation in each space.
Brad Wilson, President of Ace Hotel Group said he was delighted to be launching to the Australia market, delivering a product that holds true to the brand's reputation.
"We love the country's distinctive brand of modernism, particularly in the use of local organic materials, and were lucky enough to find a perfectly modernist partner in Flack Studio. David's eye for color and space is completely singular — a dream design collaborator for our first hotel in Australia."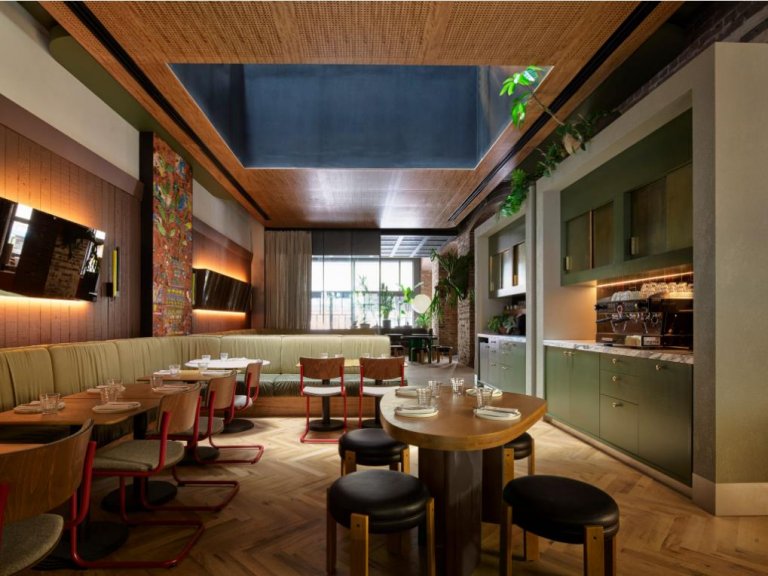 Ace Hotel is also home to a lobby-level restaurant called Loam, and a rooftop restaurant called Kiln headed up by chef Mitch Orr.
For more information on the launch of Ace Hotel, Sydney or to make a reservation please visit: acehotel.com/sydney.