Australia's first Ace Hotel, Led by Golden Age Group, Opens Reservations
First announced as our official hotel partner in 2019, construction on Australia's first Ace Hotel has forged ahead over the last two years. We are thrilled to share that reservations have now officially opened for the Sydney location for 2022.
Located on Wentworth Avenue, the 18-storey hotel is housed in Surry Hills' historic Tyne House and will feature 264 rooms, a ground floor lobby bar, restaurant and cafe, conference facilities and a rooftop bar and restaurant.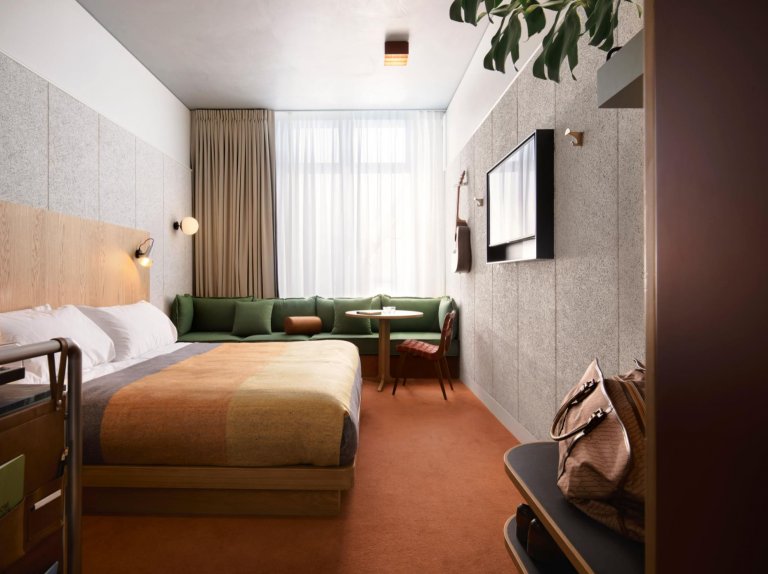 Flack Studio has been announced as the hotel's primary design partner, chosen for its modernist approach to colour and space. A respect of craftsmanship is a building highlight, with many of its furnishings, artworks and interior details created uniquely for this project. Guest room furniture, joinery and lighting were all custom designed by Flack Studio, with textile-adorned window seats created to invite conversation into each space.
Golden Age Founder and Managing Director Jeff Xu said the opening of reservations signalled a welcome level of confidence in the Australian hotel sector, and that the brand's fresh approach to the hotel industry will play a key role in the revitalisation of Sydney's tourism.
Bookings are now available from May 1st, 2022 at acehotel.com/sydney