A day in the Life at 130 little collins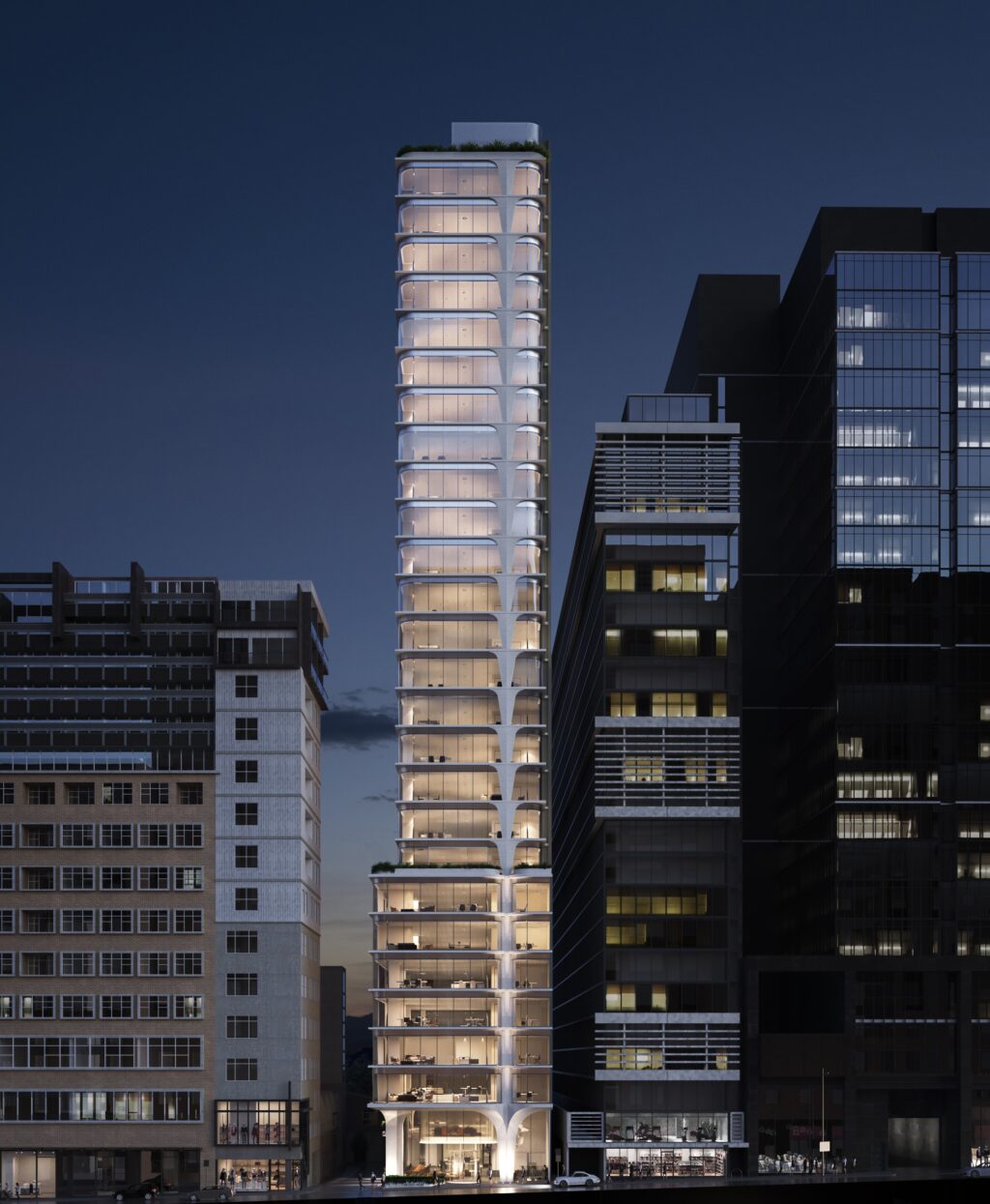 Work-life balance at 130 Little Collins is not just a vision; it's a natural lifestyle with connected and luxurious experiences designed to embody productivity. Join us as we explore a day at 130 Little Collins, where every moment is designed to make your work-life experience extraordinary.
7:30am: 
You are on your way into the Melbourne CBD, riding along the Yarra River trail to your new office in the heart of Melbourne's luxury dining and shopping precincts. Head upstairs to shower and freshen up in the opulent EOT amenities.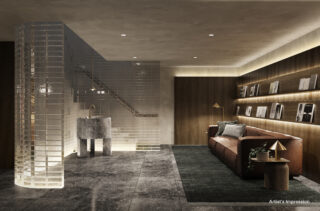 8:00 am:
After rejuvenating yourself, it's time to receive your caffeine fix for the morning by visiting your go-to local cafe, Farmer's Daughters, for breakfast, conveniently located right downstairs. As you take the time to sip on your morning coffee, you catch up on the latest news and ready yourself for the busy day ahead.
9:00 am:
It is time to start your work day officially. Returning to your luxury office space in the clouds, you greet your co-workers and turn on your computer. You set the tone for a productive day ahead.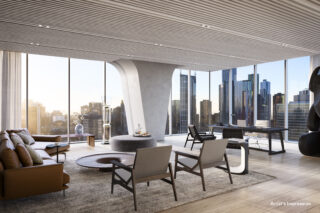 12:00 pm
Time flies by, and it's lunchtime. You go downstairs to Grossi Florentino restaurant for a business lunch with your clients. After a satisfying meal, you head over to Harrolds on Collins Street and pick up your new dress, ready to wear for tomorrow's work day.
3:00 pm
It's been a busy day, and you're almost ready to finish up, but not before your final meeting, hosted in the business centre boardroom of 130 Little Collins, with its sophisticated design and ample space, enough to fit your whole team and designed for the utmost comfort.
5:00 pm
The end of your work day passes, and you're looking over the CBD on the rooftop of 130 Little Collins, unwinding with your co-workers and enjoying some drinks before you head off to your dinner at Ishizuka.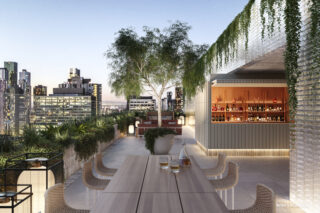 Every day at 130 Little Collins is an opportunity to flourish in comfort and style. Take advantage of this rare chance to experience a luxury work life in Melbourne's thriving central business district.